Event Space Design:


Creating Unforgettable Experiences
Connecting Every Element to Your Goals
Attention to Detail for a Successful and Impactful Event
At Visualex, we specialize in custom stage design and event production that goes beyond expectations. With meticulous planning and a focus on your objectives, we ensure that every element of your event is thoughtfully connected to your goals. From the stage setup to lighting, audiovisual effects, and immersive experiences, we leave no detail untouched. Trust us to create a memorable event that captivates your attendees and achieves your desired outcomes.
Integrating audiovisual and lighting equipment is part of our creative proposal to obtain the best experience throughout the event
Listen and ask questions
Understand customer needs
Site inspection
Creativity
Study
Design
Proposals
Plans / Renders
Finishes
Calendars
Staff
Assembly Staff Coordination
Equipment Preparation
Pre Set Up
Solutions
Freight
Event
Set-up
Rehearsals and technical
tests
Show
Disassembly
Post-event
Video edition
Checking, controlling and
tuning cleaning the equipment
Event Analysis (improvement
Points)
Closing
Tailored Corporate Events: Customized Solutions for Every Brand and Budget
At Visualex, we recognize that every brand has its own individuality, goals, and financial considerations. That's why we take a personalized approach to corporate events, ensuring that each event is customized to meet your specific needs and reflect your brand identity.
Whether you're planning a product launch, a conference, or a gala dinner, our experienced team will work closely with you to understand your vision and objectives. We'll tailor every aspect of your event, from the venue setup and decor to the lighting and audiovisual elements, to create a unique and impactful experience for your attendees.
Let us help you make your event a memorable success. Contact us today to discuss your requirements and start planning a custom corporate event that exceeds your expectations.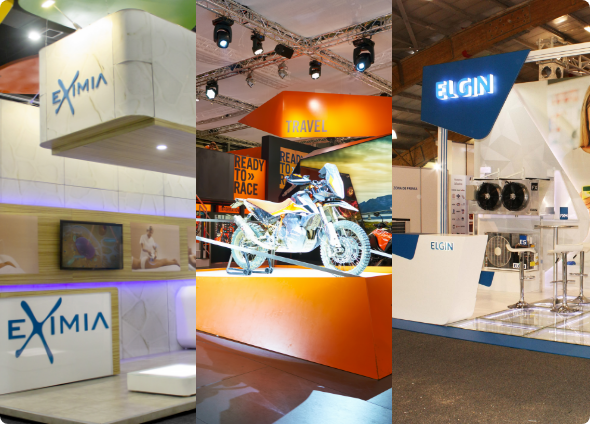 Why Choose Visualex for Event Space Design?
At Visualex, we believe that the stage is a canvas for communication, and we are passionate about helping you unleash its full potential. With our expertise in stage design, we transform your vision into a reality that captivates and engages your audience, leaving a lasting impression that resonates long after the event concludes. Together, let's create a stage that embodies the power of clear and direct visual communication, where the impact is truly awe-inspiring.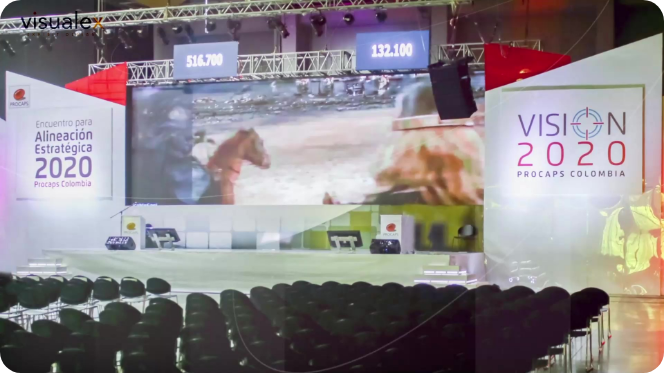 Benefits of Effective Custom Event Design
Check out our latest blog post:

Boost Your Trade Show Success with Expert Tips
Get tips for increasing sales, attracting more customers, maximizing your participation, and enhancing your brand's visibility at trade shows.