Drive Brand Differentiation through
Exceptional Experiences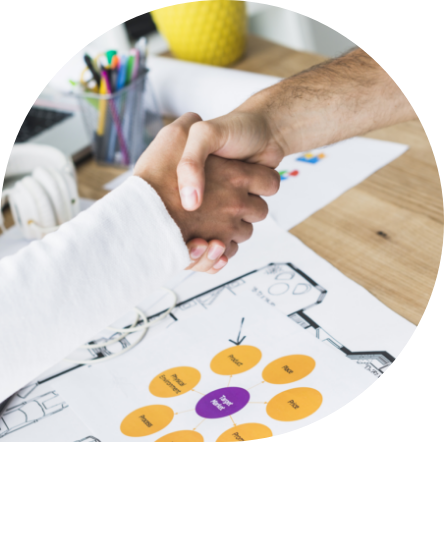 Stand Out in the Market with Unique and Memorable Brand Experiences that Set You Apart
Visualex goes beyond visual design by offering brand experience consulting services. We work closely with our clients to understand their brand positioning, target audience, and marketing objectives.
Our team provides valuable insights and recommendations on creating an impactful brand experience that aligns with their goals. We help clients identify opportunities for engagement, suggest interactive elements, and provide guidance on incorporating experiential marketing techniques into
their event designs. By focusing on the holistic brand experience, we ensure that every touchpoint with the brand leaves a lasting impression on attendees.
Welcome to Visualex:

Elevating Brands through Unforgettable Experiences
We are passionate about helping businesses create impactful brand experiences that resonate with their target audience. Our brand experience consulting services are designed to unlock your brand's full potential and create memorable interactions that leave a lasting impression. With our strategic guidance and creative expertise, we'll take your brand to new heights.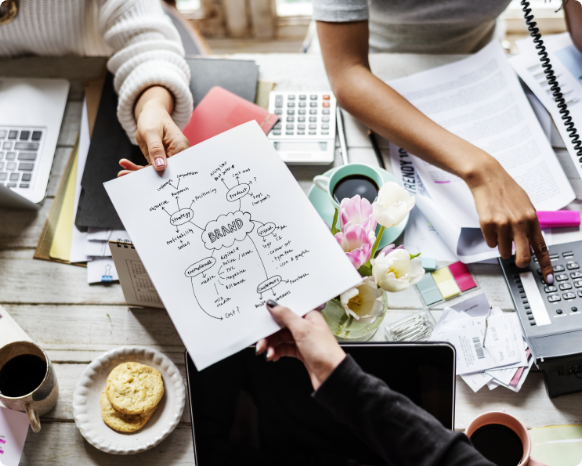 Why Choose Visualex for Brand Experience Consulting?
1. Strategic Brand Insights:
A strong brand foundation is essential for success. Our experienced consultants dive deep into your brand, analyzing its essence, values, and positioning. We uncover insights that drive strategic decision-making, helping you establish a unique and compelling brand identity.
2. Holistic Brand Experience:
We go beyond logos and visuals. At Visualex, we understand that a brand is an experience. We craft immersive brand experiences encompassing every touchpoint, from digital interactions to physical environments. Creating a cohesive brand ecosystem ensures consistent messaging and a seamless customer journey.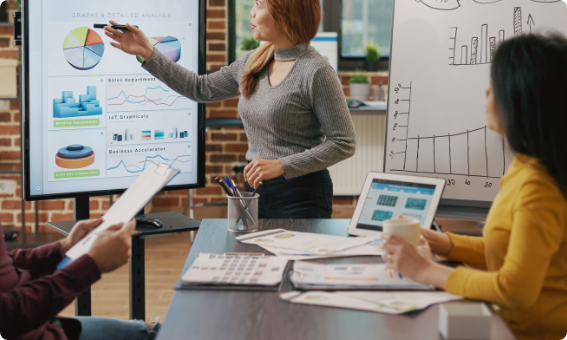 3. Audience-Centric Approach:
Your brand exists to connect with your target audience. Our consultants conduct thorough audience research and analysis to understand their needs, preferences, and behaviors. We align your brand experience with their expectations, fostering meaningful connections and building brand loyalty.
4. Innovative Strategies:
Our team stays ahead of the curve, constantly exploring emerging trends and technologies. We leverage the latest tools and techniques to create innovative strategies that set your brand apart. From experiential marketing campaigns to interactive digital experiences, we help you stand out in a crowded marketplace.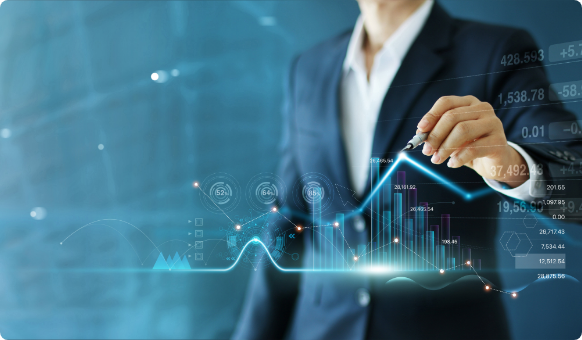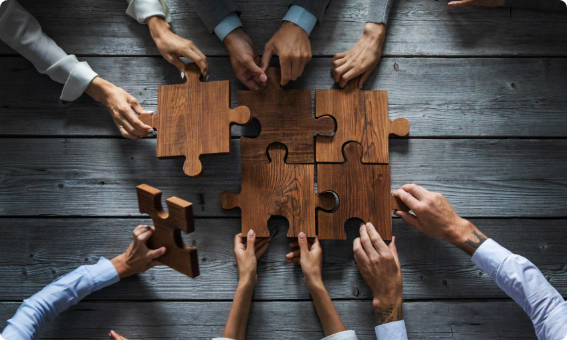 5. Collaborative Partnership:
We believe in collaboration and teamwork. Our consultants work closely with you, becoming an extension of your team. We value your expertise and insights, combining them with our industry knowledge to co-create impactful brand experiences. Together, we'll bring your vision to life.
We understand the importance of measurable outcomes. Our consultants define key performance indicators (KPIs) and implement tracking mechanisms to gauge the success of our strategies. We continuously analyze data, make data-driven optimizations, and provide comprehensive reports to demonstrate the impact of our work.
7. Exceptional Client Service:
At Visualex, we prioritize your satisfaction and build strong client relationships. Our team is dedicated to providing exceptional service, proactive communication, and timely project delivery. We're here to support you every step of the way, ensuring a smooth and rewarding consulting experience.
Elevate Your Brand with
Visualex:
Don't let your brand be just another face in the crowd. Let Visualex transform it into a captivating, immersive, and
unforgettable experience. Our brand experience consulting services will empower your brand to forge deeper connections, drive customer engagement, and achieve remarkable business growth.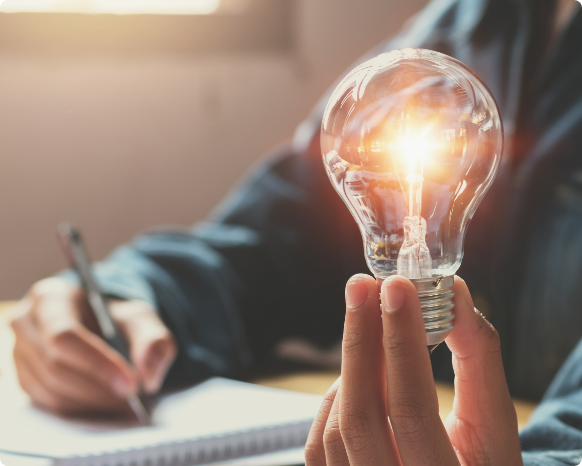 Explore our case studies, read testimonials from our satisfied clients, and envision the possibilities for your brand. Contact us today to schedule a consultation, and let's embark on a journey to elevate your brand through extraordinary experiences. Together, we'll create a brand that leaves an indelible mark on your audience and fuels your success.

Check out our latest blog post:

Boost Your Trade Show Success with Expert Tips
Get tips for increasing sales, attracting more customers, maximizing your participation, and enhancing your brand's visibility at trade shows.